This week is the three-year blogversary of the Notebook Sisters!! HAPPY FRABJOUS DAY, Cait and Mime! To celebrate, they're hosting all kinds of crazy stuffs, and this tag is just the first! I recommend you to join us becuase:
1. there are giveaways! Who doesn't like giveaways?
2. sisters are awesome
But seriously, check their blog out if you haven't!
10 tag questions:
1. Just Alice: What book cover(s) has made you super curious?
Mr.Penumbra's 24-Hour Bookstore.
It glows, people. And it's about a bookstore.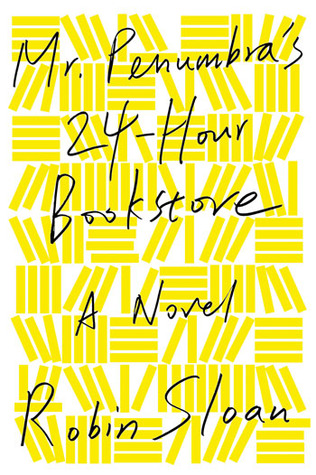 2. Mad Hatter: List the craziest character(s) you've ever read.
Fred and George from Harry Potter.
Alaska from Looking for Alaska.
Look at her pranks. Epic.

3. Red Queen, Off With Your Head! What book have you felt like beheading?
Oh my gawd, Breaking Dawn.
The first three in the Twilight saga aren't actually that bad. But this? No.

4. White Rabbit: What books or series have been insanely popular but you've been "late" to pick them up?
Daughter of Smoke and Bone.
5. Caterpillar: What's the most confusing book you've read?
A Pack of Lies:
What...what..how...who the hell is

MCC Berkshire

?
Sophie's World
So you're telling me that I'm possibly in a book that a soldier wrote for his daughter for her birthday. Great.

6. Dormouse: What was the last book that sent you to sleep?
Unfortunately, my math workbook.

7. Cheshire Cat: Book that made you laugh and smile?
I'll go with in 27 Days on Wattpad.
I know it's not a physical book or even been published but this book is so sweet and warm. I've read it two times and that's pretty rare since it's on Wattpad. Oh, and it's not like the cover implies. Sure there's romance, but there's also tons more! Trust me, I'm not a romance person.

8. Knave of Hearts: Most recent character who stole your heart?
Prince Raoden and
Princess Sarene

in Elantris.
They're such decent people and true leaders.
9. Jabberwocky: Best villain you've read this year?
Mrs.Granger in Frindle.
She plays her villain well. She's a good villain. Just good.
(I didn't read the book this year, though. Whatever.)


10. Down the Rabbit Hole: What's the latest book/series/author that's completely swallowed your interest?

Finding Cassie Crazy
I KNOW IT SAYS THE YEAR OF SECRET ASSIGNMENTS ON THE COVER BUT WE ALL AGREE THAT FINDING CASSIE CRAZY IS WAAAYY BETTER THAN TYOSA. OKAY? OKAY. AND STRAWBERRIES ARE way cooler.
So I started to reread this book. I first read it in elementary school and even till now it still brings back so much memories! I know it's an old book but I just have to plunge into it again and again.
There you have it, my first ever blog tag! It's really fun, but it also made me realize how little I read lately. Most of the books mentioned above are read literally years ago, and I'm ashamed now. I need to start reading more books!
Do you like reading? What do you think about the tag? Have you heard of the Notebook Sisters? Comment down below and thanks for reading!